Everything you need to know about Bee Card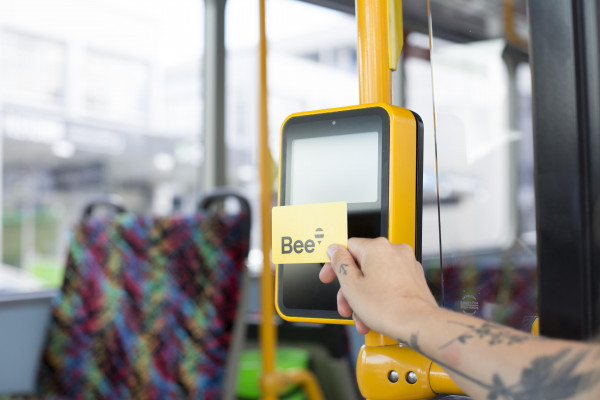 Bee Card is here!
Bee Card is your new bus payment card which allows you to 'tag on and tag off' the bus, provides you with cheaper fares and is able to be used across nine regions around New Zealand, including Taranaki.
Bee Card has replaced all Citylink and Connector Smart Cards from October 19 2020. ALL Smart Cards no longer work on our services. WITT Students and Super Gold Card holders need a Bee Card too.
Bee Cards cost $5, plus a minimum $5 top-up.
Attention concession holders! Are you ready for Bee Card?
Concession applications can take up to working three days to process and apply.
You can still use your Bee Card while waiting for your concession to be loaded, but you will pay the higher fare until it has been applied.
Cash is still accepted for those who do not have a Bee Card.

How do I get my Bee Card?
Online
In Person
Pick up your Bee Card from one of our customer service points
Puke Ariki i-SITE
NP Bus Centre, Ariki St
Tranzit, Sunley St, NP
Bell Block Library
Waitara Library
Stratford i-SITE
South Taranaki i-SITE
Pickerings Ltd, Opunake
Make sure you then register and activate your card online to access benefits
*You will need to top up your card with a minimum of $5 to get started
Still have questions? Visit our FAQ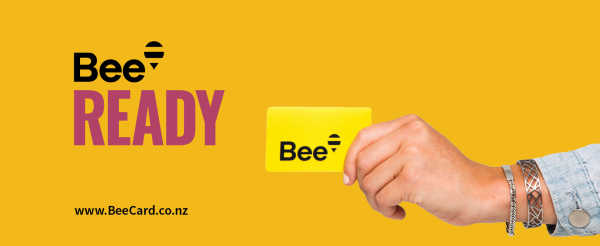 We recommend registering for extra benefits. These include:
Apply for concessions*

Check your balance and top up online

Protect your balance if your card gets lost or stolen

Manage multiple cards at once. A great feature for families with multiple cards

Set up Auto top-Ups to ensure you always have sufficient funds to travel
*You must register your Bee Card online to apply for a concession
Ready to get started?
Head to
beecard.co.nz

(external link)
now
Need help?
Contact the TRC Transport Team at transport@trc.govt.nz or by private message on Facebook @taranakipublictransport.
If you would like to speak to someone you can contact the team on 0800 BEE TRC (8am – 4pm weekdays only).
Bee Card FAQ