What do our rivers, streams and lakes mean to us? What is our long-term vision for their future?
We've been working with the community to find out, as part of our reviews of the Freshwater Plan for Taranaki and the Regional Policy Statement for Taranaki. These policy documents set out how freshwater will be managed into the future.
Long-term vision for freshwater
The long-term vision for freshwater is a component of the National Objectives Framework which explores what freshwater in Taranaki could look like in in the future following implementation of the essential freshwater package.
In this first phase of exploring what a long-term vision the Council asked "What are your aspirations for freshwater in Taranaki?"
This report, summarises and highlights the responses people had to this question.
Long-term vision infographics
Cultural aspirations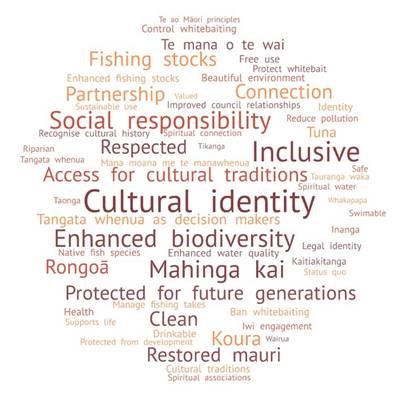 Economic aspirations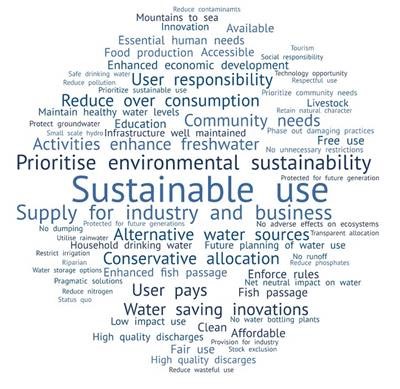 Enviromental aspirations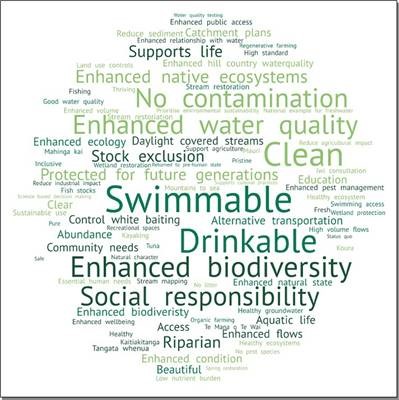 Social aspirations