Here's where you will find all the information about the Coastal Plan including details about the Plan, links to download the full document and info to help our community understand the rules and policies.
The Coastal Plan for Taranaki sets out all the rules around using and protecting Taranaki's coastal marine area.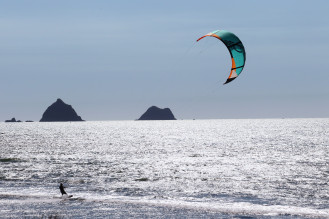 It sets out legally enforceable rules for structures, disturbances, discharges, and the taking of natural resources and the protections for surf breaks, native marine biodiversity, taonga species, archaeological sites, sites of historic significance to Taranaki iwi, areas with outstanding natural character and areas popular for fishing, bird watching, swimming and walking.
The road to the Coastal Plan becoming operative has included opportunities for the public, tangata whenua, other councils, the primary sector and industry to make submissions, Environment Court hearings and approval by the Regional Council's councillors before being signed off by Minister of Conservation Willow-Jean Prime.
Download the Coast Plan and the Coastal Plan Rules
Guidance material and Documents incorporated by reference
Documents incorporated by reference
The following documents are incorporated by reference into the Coastal Plan for Taranaki. Where digital access to documents incorporated by reference cannot be provided due to copyright limitations, the Council can provide access to the physical documents at its offices during work hours: