Find out more about the work of Glenn and Lynda Howatson in the eastern hill country in Taranaki.
Winner
Glenn and Lynda Howatson - For leadership and excellence in environmental stewardship or sustainable farming and land use practices.
The eastern hill country farmers have planted more than 7,000 riparian plants and fenced hundreds of metres of waterways and taken steps to protect six wetlands. They hold a TRC Comprehensive Farm Plan and have used STRESS funding to plant trees on 37ha on their Kiore farm.
"I think we wanted to improve things and leave it better than what we started with," Mr Howatson says.
Highly commended
Donald Bolton (Hebden Bridge)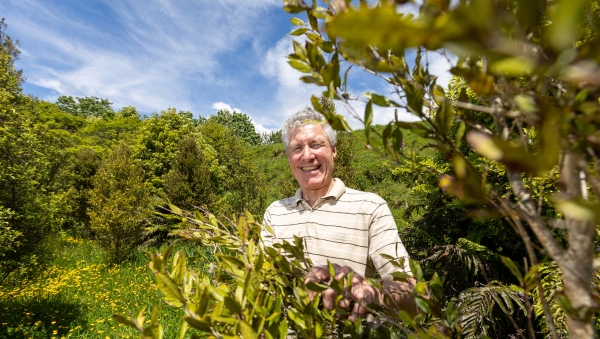 At his dairy farm in Midhirst, Donald is going to impressive lengths to protect and enhance biodiversity, improve water quality, control pests, plant native trees and protect aquatic life. This includes a partnership with DOC to manage stoat traps and protect a breeding pair of whio that call his farm home.
Donald Bolton (Hebden Bridge)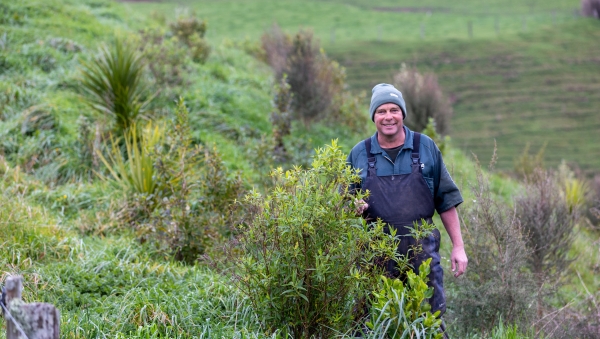 Motivated by their proximity to renowned Rotokare Scenic reserve, dairy farmers Stephen and Valarie Styger have worked tirelessly to improve biodiversity, soil condition and water quality on their Eltham farm. They have retired more than 10ha of marginal land to minimise erosion, transformed previously drained areas back into wetlands and have fenced and planted waterways well beyond the minimum requirements.
Sponsor - Fonterra